Your Shadow Box will be custom designed
to your specifications
We will email you Proof Copies for your approval prior to shipping
Your Shadowbox doesn't go out until you give us your final approval
this format displays full scale images of your Medals, Ribbons & Badges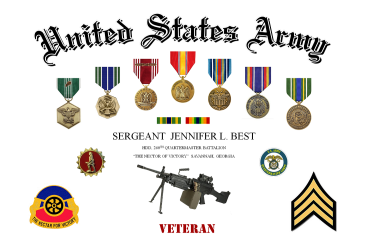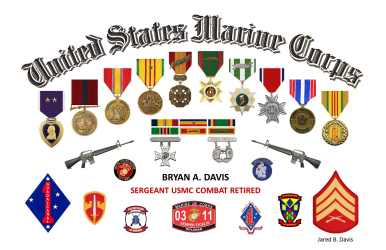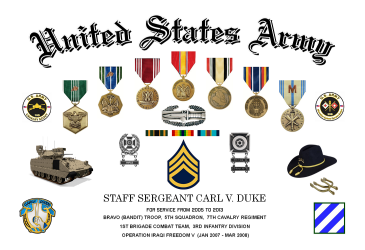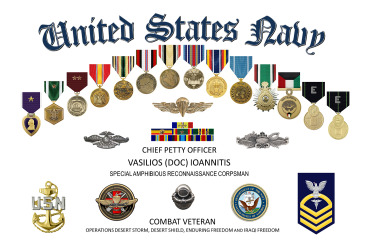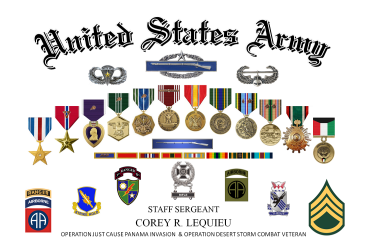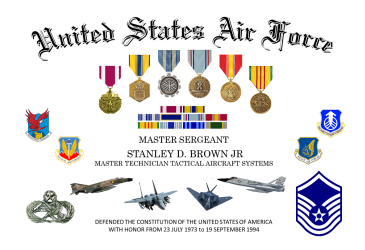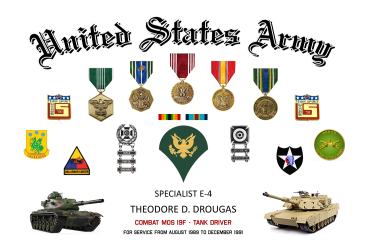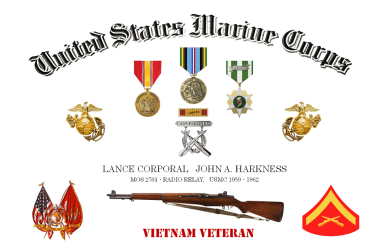 These are not created using plug-in templates, each Shadow Box Certificate is custom designed, based on the individual specifications that you provide to us. For instance, multiple unit patches or additional firearms can be added if you chose to.
Tankers can add a Tank, Cavalry Scouts can have Old Bill on theirs somewhere.
can also be configured for Private Security and Law Enforcement Awards.
I do not offer a framing service, the glass creates a serious shipping problem.
The photos below were sent to me from customers who have purchased Shadow Box Certificates
These are good examples of what these certificates look like framed.
This first one was purchased by a proud Father for a Xmas gift for his Son, (a former 2/7 Marine) This certificate is 11" high x 17" long and matted to fit in a 18 x 24 inch frame.
This is Brock Taylor on Christmas day 2010, he's one Proud Marine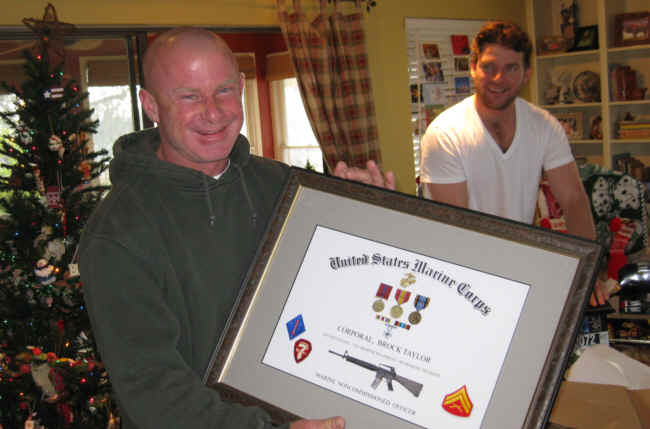 Photo provided by Brock's Father, Jack Taylor
The photo below was provided by Den Slattery, Marine Vietnam Veteran
and Retired Army Chaplin (Major)
These are good examples of the 13" x 19" Presentation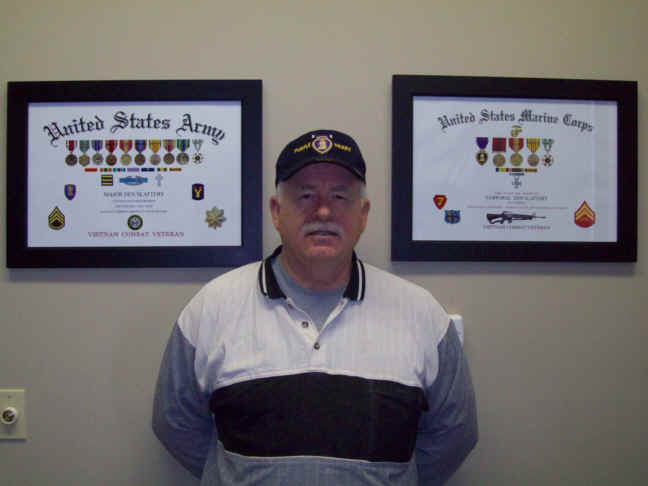 This photo was sent in by Kevin Gibson.
We did this Shadowbox to honor his Father, Don Gibson's military career.
Don was a Marine and Bataan Death March Survivor.